In all respects, domestic tourism should be shaken.
Australians have traditionally made more trips overseas than foreigners in Australia. With the international border closed and Australians banned from traveling overseas, the tourism industry should be booming as we vacation domestically instead.
CBA outlined The logic behind this view last year:
We estimate that the Australian economy will miss about $ 20 billion in overseas spending in 2020 due to the international border closure (1.0% of GDP). Conversely, however, we are working with $ 38 billion that we estimate was spent offshore to stop leaving Australia (based on 2019 results and spending by Australian offshore residents in the first quarter of 20 of 13 billion USD).
That logic is bolstered by the massive austerity fund of Australian households:
In recognition of this, the Morrison government has launched an expensive advertising campaign encouraging Aussies to book locally. I remember, of course, that Scotty from Marketing is the former head of Tourism Australia.
However, logic and reality do not always interlock. Australia's tourism industry remains on its knees and is demand further impulses by the federal government, including an extension of JobKeeper beyond the end date at the end of March 2021.
The main reason why the tourism industry has not recovered is the constant closure of internal borders by the state governments. In the past few months, we've seen a number of jurisdictions close their borders with entire states after a single COVID-19 case leaked from hotel quarantine. All closings have resulted from these hotels.
In return, thousands of travel plans got into disarray when flights and accommodations were suddenly canceled or visitors were forced into isolation or quarantine.
The end result is that some form of "sovereign risk" has crept into the travel and tourism industry. In other words, no one can be sure of booking a trip when borders suddenly close, visitors thrown into isolation or excluded from returning home.
As long as this uncertainty and the "state risk" persist, the domestic tourism industry will not recover. Traveling is just going to be too risky. Airplanes remain grounded. Hotels stay empty. And consumers will keep their wallets closed.
So much of the blame must fall on the Morrison administration. However, lifting the responsibility for quarantining states in unsuitable hotels ensures that COVID-19 is constantly entering the community in Australia, causing more jerky border closings and more pain for travelers and tourism businesses.
Morrison should have centralized the system long ago in rural areas under federal control, relieving states of this risk.
In short, this is a neat microcosm of the Scotty marketing leadership style: get the promotion right while doing nothing to meet underlying policy needs or to make them worse.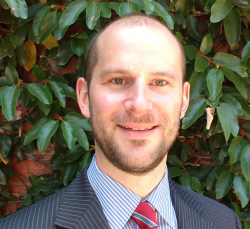 Leith van Onselen is chief economist at MB Fund and MB Super. He is also a co-founder of MacroBusiness.
Leith previously worked for the Australian Treasury, Victorian Treasury and Goldman Sachs.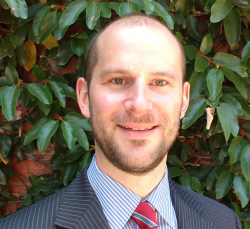 Latest posts from Unconventional Economist ((See everything)
YOU MAY ALSO BE INTERESTED