The paramedics union is warning residents across South Australia of a critical lack of ambulance resources.
Important points:
South Australian regions are affected by the state's personnel crisis

Ambulance Workers Union Claims Local Residents Are "Denied" Adequate Services

It is claimed that the state government's actions are "a vicious and provocative act".
While ambulance ramping was not an everyday occurrence in regional hospitals, SA Ambulance Employees Association's Secretary of State Phil Palmer said regional ambulance crews were under the same pressure as their metropolitan counterparts.
It is believed that rural patients relocated to Adelaide were also implicated in the major problems of the large hospitals in large cities.
Handwritten messages from affected paramedics are displayed on ambulances traveling through regional South Australia calling for more for more resources.
"Because hospital resources are scarce, ambulance resources are scarce and the public in the Southeast is just as vulnerable as it is in the metropolitan area and the Northwest and everywhere else in South Australia," Palmer said.
He said the rescue teams in the southeast, Whyalla, Riverland and Port Augusta were overwhelmed.
"The Southeast certainly has workload issues that are very similar to the metropolitan area," he said.
Ambulances have been ramped up outside of hospitals across metropolitan Adelaide, sparking union action. (
Facebook: Ambulance Employees Association
)
Find more local news here
Stop denying resources to regional centers
Mr. Palmer urged the South Australian Treasurer Rob Lucas not to "deny" the regional areas with adequate resources for ambulances.
"When this government was elected, they stopped hiring," Palmer said.
"All they're doing is replacing people who are leaving now. They haven't hired any additional staff, and the people in the southeast have to ask the government – especially Treasurer Lucas – why he's rejecting them."
He claimed the government wanted paramedics in large cities to accept some changes in work practices.
"That's nonsense, which it wants anyway – but how can that be linked to emergency services in Whyalla, Port Augusta and Mount Gambier?" Mr. Palmer said.
"This is a vicious and provocative act, and it is an act by a government that despises the ambulance service. And, really, for the people the ambulance looks after, that is all of them."
The union spokesman said Mount Gambier paramedics had the same "problems" as those in metropolitan areas.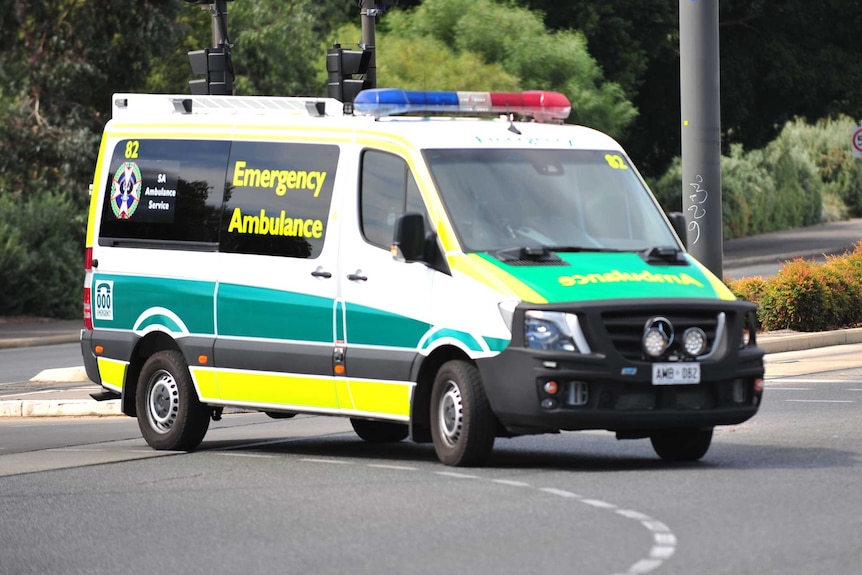 Regional ambulance crews are also under pressure due to the state's personnel crisis. (
ABC News: Dean Faulkner
)
"The Mount Gambier crews have a very high occupancy rate – almost as high as the metropolitan area," said Palmer.
"It's like a domino effect … when there is demand in one area and they start moving ambulances, other areas are left uncovered.
"They use team leaders as individual helpers and as intensive care nurses instead of doing their actual team management work."
Land patients were entangled in subway ramps
Shadow Health Secretary Chris Picton said there was "massive pressure" on regional paramedics and the government needed to act.
He said rural patients and crews were also involved in the ramp of ambulances in city hospitals.
Mr Picton said this was an issue for both paramedics and regional patients.
"This is a doubly dire situation for patients and paramedics," he said.
South Australian treasurer Rob Lucas said the situation could only be resolved if both the government and the union compromised.
"We are ready to compromise by adding more ambulance officers and ambulances to the service," said Lucas.
"But the union must be willing to compromise on some of its demands and also to end its industrial action.
"We're in mediation now, they had to come to mediation to sit down with the government."