What were the initial steps taken to streamline the efficiency of all the systems and equipment deployed in the hotel?
Our mission from the beginning was clear: to regenerate our riparian landscapes and communities, forgotten since the advent of the railways, through river network restoration and the reintroduction of low-impact, low-volume cruise tourism that enhances the local peoples and wildlife along the waterways.
According to this mission and our challenging local river conditions we indigenously designed and handcrafted our all-suite ships in the Indian traditions to traverse pristine remote landscapes untouched by modernity and mass tourism, with unmatched hospitality onboard, for unforgettable experiences of a lifetime.
Seamlessly blending tradition and modernity together in vessels keeping in mind independent navigation over hundreds of kilometers of waterways in multiple nights for up to 56 guests, our ships are designed with all the modern amenities to give comfort to travelers including large cabins with floor to ceiling windows , gourmet dining room, expansive lounges, spa and fitness center; Supported by 40 crew members across fully outfitted kitchen, engine room, service and hospitality.
Raj Singh, Founder and Chairman-Group, Antara Luxury River Cruises and Heritage River Journeys.
• How has the property used IoT to its benefit, especially for the functioning and operations of its facilities?
Hospitality is based on a core human behavior which will never change and technology can only enhance but not replace the cumulative essence of the elements of enrichment that makes journeys seamless and transformative for travellers.
A river cruise traveler from 100 years ago onboard our ships today would recognize the same thrills of discovering hidden palaces, mythologies and monuments along the meandering rivers. Similarly our ships are almost entirely analogue out of practical necessity of our environmental conditions; discrete and practical computers operate engines, water systems and digital navigation, but it is our expert and well-trained crew that fuels the cruising experience.
Together the hardware of our ships and the software of our crew for the first time since Independence provide an unparalleled appeal to travelers to undertake redefining journeys of our country, with joyous moments of learning and discovery, whilst staying true to our cause in responsibility to peoples and places.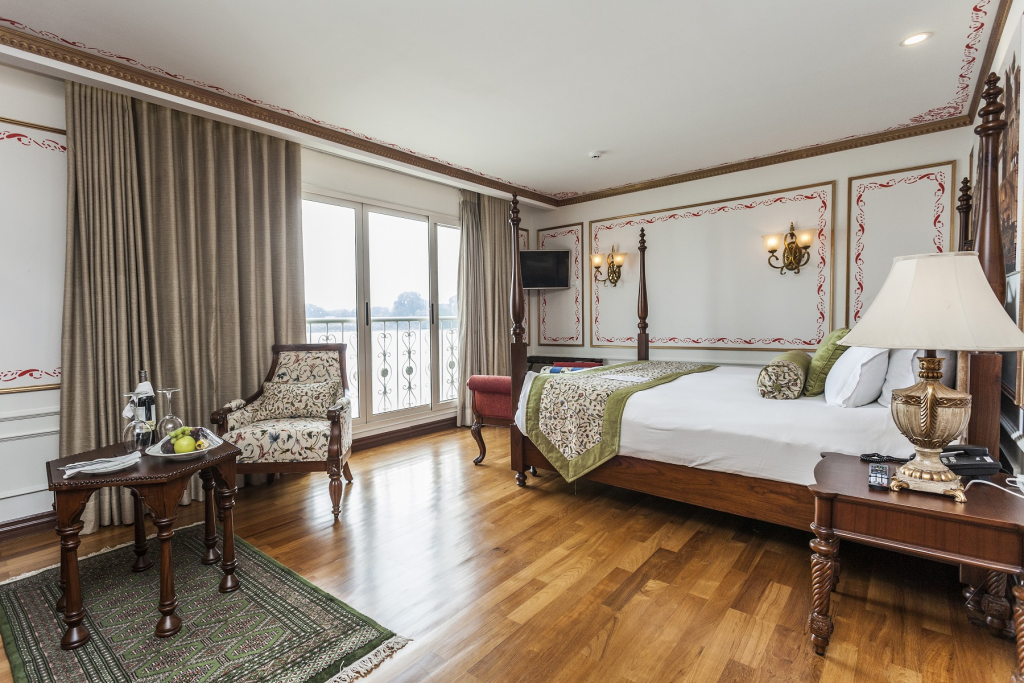 • Elaborate on the sustainability initiatives undertaken by the team that have had impact on the business.
We have developed and implemented various environmental and socially conscious policies both on and off-board in order to ensure our positive contribution to ecology and sustainable development.
Eco-conscious activities: .
1. Plastic free with biodegradable straws, stirrers and rubbish bags, refillable metal bottles for drinking.
2. Use energy efficient LED lights wherever possible, with a policy to turn off lights when the venues are not in use.
3. Shore power connection on jetties reducing generator usage.
4. Oil/Water separators to prevent oil leaking into the river.
5. International standard water and wastewater treatment plants that treat the water before returning it to the river.
6. Hospital-grade silencers on the cruise generators to reduce noise pollution.
7. Change room linens and towels every other day unless required or requested.
8. On broader footing directly engaged in wildlife and habitat conservation projects in partnership with NGOs.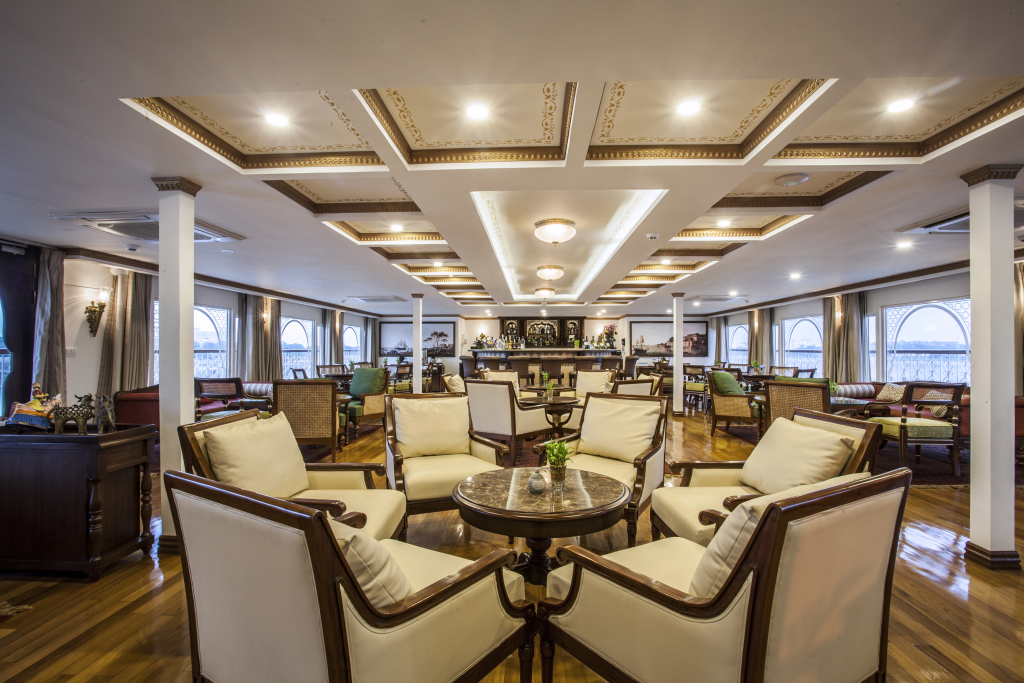 Socio-cultural/economic activities:
· Purchase organic vegetables, fruits, coffee, tea and other food staples that supports the local economy and local growers, to feature authentic national and regional flavors in the freshly prepared food and beverage offering, also using traditional cooking methods such as onboard Tandoor oven.
· Use local transport as much as possible for sightseeing such as electric rickshaws or on foot.
· Directly support NGOs to assist children from disadvantaged socio-economic backgrounds to achieve a better education.
· On broader footing engaged with several festivals to sustain heritage in living arts, culture and performance.
An authentically indigenous experience from the plates in the hull to the gourmet cocktails in the lounge.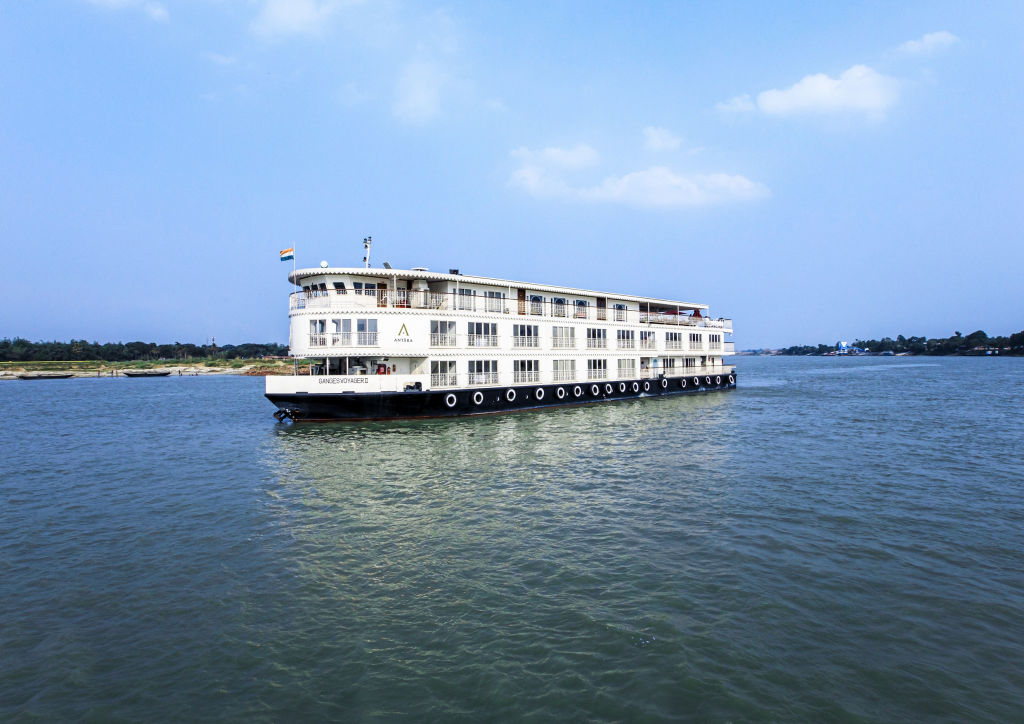 • What are the common mistakes prevalent in the industry at the time of selecting and integrating various systems and equipment?
Our latest world-class all-suite ship, Ganga Vilas, is indigenously designed and handcrafted to sail the longest river cruise in the world of almost 3000 miles – a 53 day journey traversing 27 rivers operating 4 times a year between Varanasi and Dibrugarh via Bangladesh .
This journey provides a host of navigational, technical, aquatic and other challenges. Designing and building this ship in India, using Indian made machineries and technology, along with full local crew, ensures technical harmony onboard the vessel that is appropriate and resonates with the local conditions.
This builds resilience into the operational challenges of remote sailing, ensuring any difficulties can be easily overcome, seamlessness of guest services onboard, and in case of any technical issues can easily be addressed by our onboard mechanics.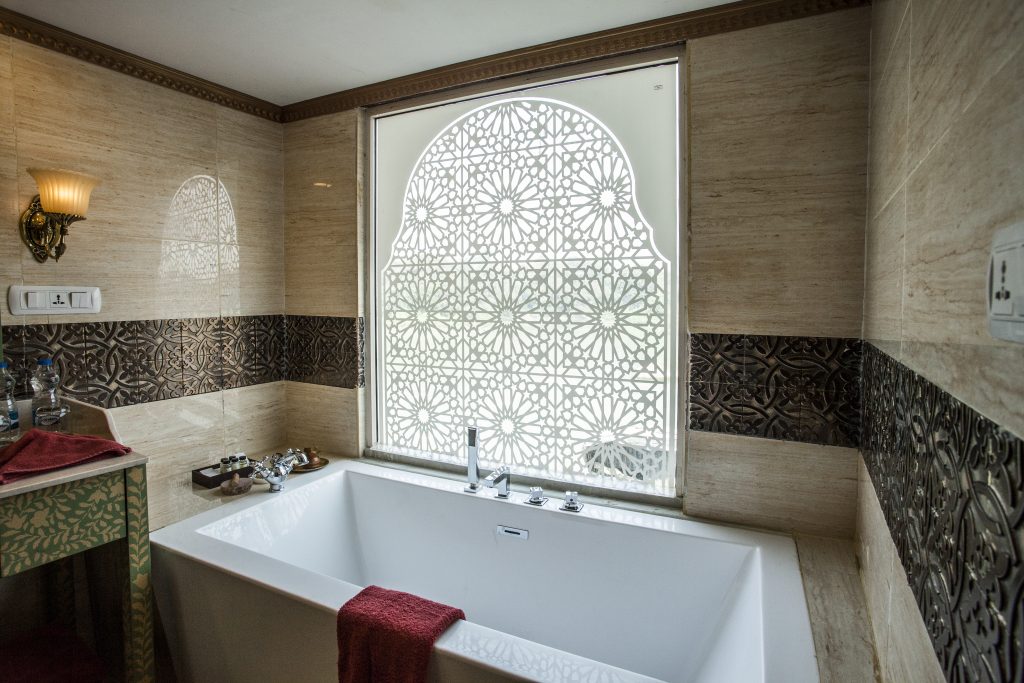 • With budgets coming under significant strain, how have you managed to continue on-ground operations without impact guest or employee experience?
During Covid we have continued to sail and operate our ships and keep our crews busy- innovating new itineraries, retaining and adding to crew strength whilst also ensuring our ships are maintained to the highest level – technology has formed a key role in enabling this.
We created a new website and social media campaign to disseminate our message of joyful river cruises traversing untouched landscapes – with unmatched hospitality onboard – for unforgettable memories of a lifetime.
We use digital pre-departure questionnaires competed by the guest along with touch-free temperature testing to complete check in before embarkation.
Onboard we provide touchless service and paper free environment using QR codes to access menus other information – and all service items on crew request.
We use the latest natural-origin hospital grade cleaning agents for cleansing luggage before bringing onboard and frequent half-hourly deep cleaning of the ships.
Post-covid these aspects have enhanced the seamlessness and comfort of the cruising experience for the guest and will remain.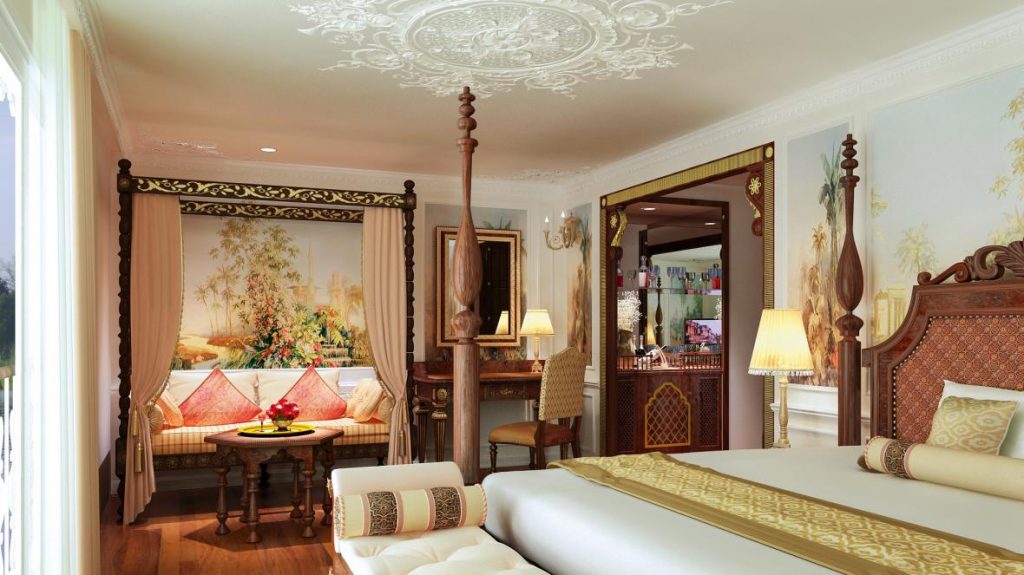 • How did you develop an engineering budget and operating strategy that is aligned with your property's business strategy?
As a shipbuilder and cruise operator for over 20 years we have had a vision for pioneering river cruises aboard world-class Indian made ships that change perspectives of our country both within and without. We have always believed in delivering the best quality of ships and curating the best experiences that create wonderful memories that last for a lifetime.
Accordingly we have expertly developed our engineering budget from the point of view of designing and building vessels with the bedrock of the best marine and physical infrastructure that will endure for the longest lifespan, in order to curate river journeys that can be matched against any of the best and river journeys in the world, but are totally Indian in ships ownership, flavour, thought and feel, stemming from 5000 years of Indian shipping traditions.
We have a long term business strategy rooted in the quality of our world-class vessels that will ensure the greatest length of service for vessels and lower maintenance costs in the long term; from which the luxurious news of accommodations, gastronomy, activities and destination discovery onboard will benefit.
• What kind of long-term preventative maintenance and 10 year asset protection plans are you currently executing for your property?
Our marine crew and engineers who sail and maintain the marine aspects and machineries of the ships are all qualified professional sailors and all our ships annually dry docked for service and inspection. After every sailing during the season the ships are repolished and repainted, whilst in the off-season the ships are refurbished. We have our own protected jetties and docking facilities to park the ships when not in operation. Shipowner's insurance backed by Lloyd's of London ensures that our ships are protected against many eventualities.