With a dominant appearance at the Tar Heel League State Championship in Williamston last week, the Sandhills Optimist 8-and-under All-Star team took the state title to continue the program's streak of success over the past four years.
The 8-and-under title is the third state title for the Sandhills Optimist in the past four years. The 10-and-under and 12-and-under teams, which have made it to four national runners-up in the last four years, also took second place.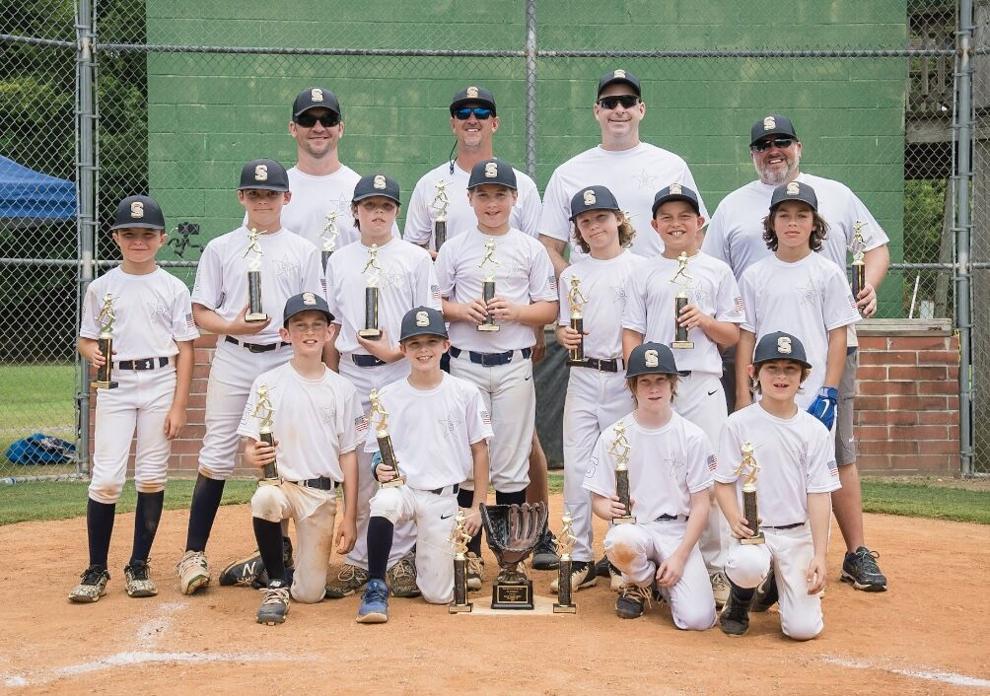 The Sandhills Optimist 10-and-under All-Stars finished second in the state tournament held in Williamston last week. Pictured in the front row, left to right, Jeremiah Kirk, Brock Wood, Charlie Frazer and Owen Wilhelm. Middle row, Parker Maxwell, Sam Depenbrock, Drew Martin, Camden Harrell, Casey McBride, Kyle Brown and Christian Baker. Back row, Coach McBride, Coach Wilhelm, Coach Depenbrock and Coach Kirk.

Courtesy photo

The 8-and-under team have formed a truly player-led team after a season of recreational ball, according to coach Josh Walker.
"We make the children take responsibility for everything," he said. "These kids go out and speak on behalf of the team. We were one of the few teams where captains were actually selected to lead the team. "
The team ran a perfect 5-0 run for the title within four days, beating their opponents 65-10 to take the lead in the field of 16 teams. Sandhill's optimist took on Wilkes County in the championship game and kept his opponents on three runs in the final. Both sides faced each other in the first game, a 17-6 win for Sandhill's optimist.
"That was the only team that got us more than one run during the entire tournament," said Walker. "None of our games went beyond the fifth inning."
The Optimist All-Stars under 8, consisting mainly of infielders, were able to prepare for the national tournament in a short time, for which they qualified without a regional championship.
"There is a significant adjustment for these players," said Walker. "All four outfielders have never played outfield before."